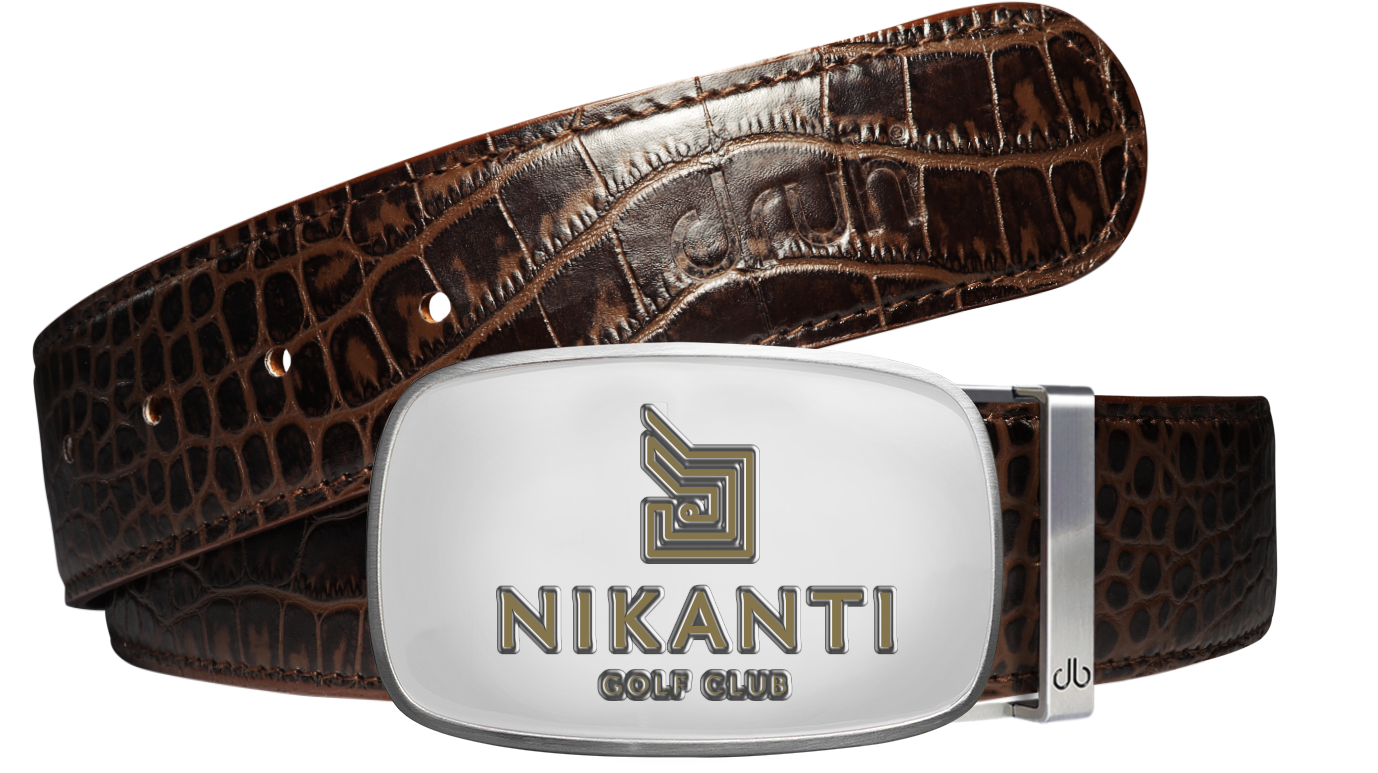 DRUH DESIGN FOR YOU
LET DRUH'S CREATIVE TEAM DESIGN AND MAKE THE PERFECT BESPOKE BUCKLE FOR YOUR GOLF CLUB, CORPORATE - COLLEGIATE TEAM OR YOUR OWN PERSONAL LINE UP.
In addition to the individual support of many players, as the custom buckle specialist, Druh designs and makes the finest quality pieces.
Buckles can be uniquely designed in big buckle or standard format with coloured infills or sandblasting effects. Belt strap are available in 2 different types, Tour or Players Collection, as designer makers a seamless process is always assured.
Druh is proud to have designed belts and buckles for The Ryder Cup, President Cup, Solheim Cup, Walker Cup, Tavistock Cup/Tavistock Collegiate European Tour, PGA Tour events as well as hundreds of corporations and golf clubs globally.
Let us create a design for you today. You can reach us by registering your enquiry below.
We love to hear from you on our customer service, merchandise, website or any topics you want to share with us. Your comments and suggestions will be appreciated. Please complete the form below.
customerservice@druhbeltsandbuckles.com