How to Reduce Your Handicap by Lee Westwood
One of the most frequently asked questions we get here in the golfing community is 'how can I reduce my handicap?'. To help us answer that question we have teamed up with Lee Westwood, a pro golfer with 44 wins under his belt (excuse the pun!) who knows a thing or two about the sport and how to reduce your handicap.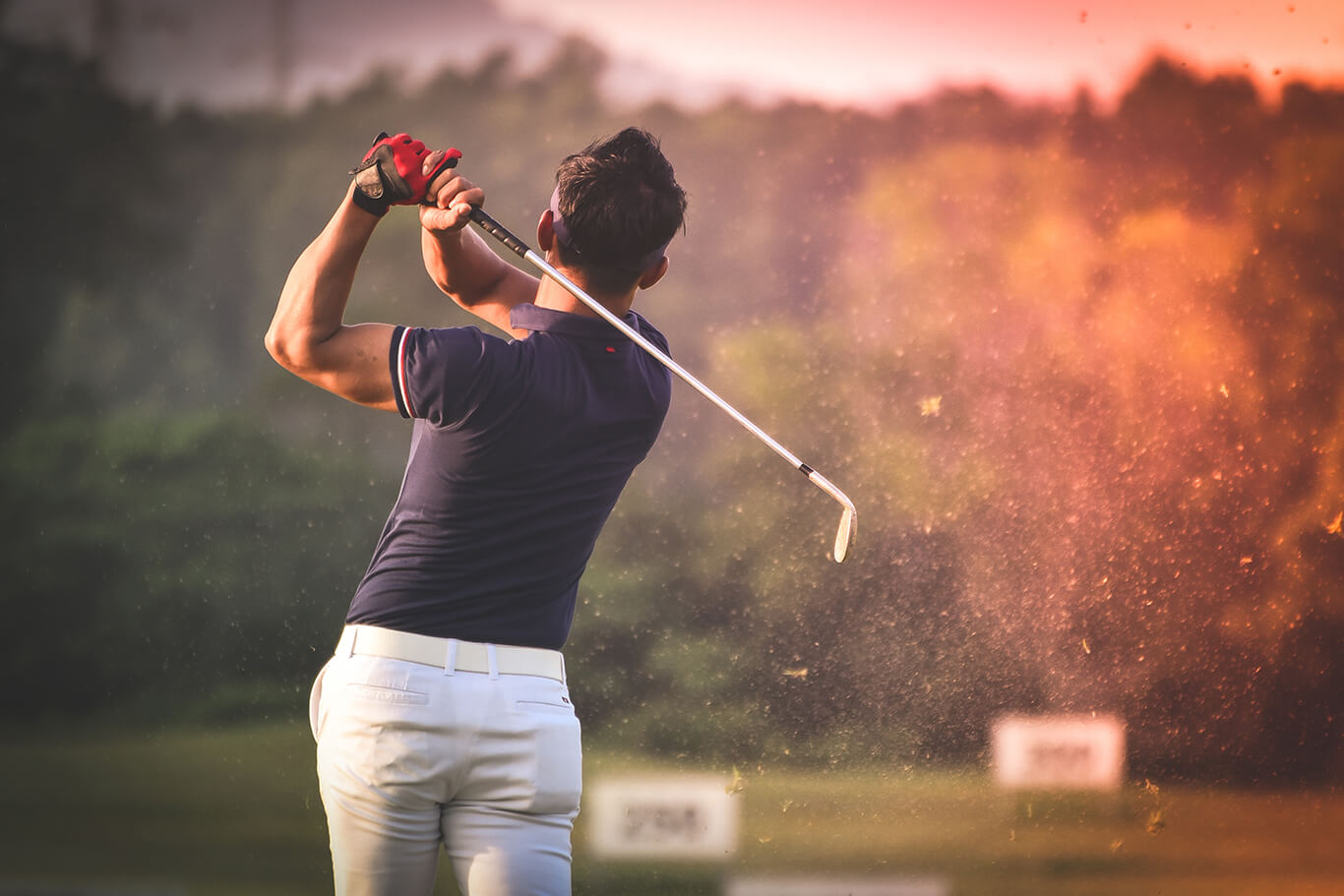 We asked Westwood for his top 5 tips that we could give to you, so you can step onto the course with confidence and flair, honing your skill and decreasing your handicap.  
 1. Driving
Each golfer is completely unique. Whilst ideally your aim would be to drive straighter, it is also important to play to your shot shape. There are not many people  that hit the ball perfectly straight, so it's important to play with what you have and wherever possible allow for the shot shape you tend to hit when lining up for every shot. For example,  if you know you hit a left to right fade off the tee, take this into account by lining up down the left-hand side of the fairway. Proper alignment will turn into more fairways and more greens which will equal lower scores and a lower handicap.
2. Iron Play
Know your numbers! The number of people I play with in pro-ams that don't know their yardages always baffles me, and this will definitely affect your scores. Make sure you take the time to learn your numbers and distances, once you know your numbers you can pick the right club with confidence and take the trouble out of play.   
3. Chipping
The old adage 'your worst putt is always better than your worst chip' couldn't be more accurate! Getting the ball rolling as quickly as possible takes more variables like spin and strike out of play and guarantees that you will get your chips closer to the hole more consistently.
4. Putting
When you are under pressure it is important that you go back to basics. It sounds so simple but if you can set up correctly, keep your head down and focus on some simple things as opposed to the situation you are in, you will hole more putts when it counts. If you need help focusing you can read our blog 'Preparing Yourself Mentally for Golf' for our top tips on performing under pressure.
5. Course Management
Take your medicine and have a plan! Unless you need to, don't try to be a hero out on the course when trying to lower your handicap. If you take on a risky shot it is much more likely to ruin your round than make it! Risky shots rarely pay off and you could end up doing more damage to your score than it is worth. Stick to what you know you are capable of and play with confidence.
For more tips like these, keep your eye on Lee's social channels where he will be releasing some quick and easy instructional videos in the coming weeks!
Facebook @LeeWestwoodOfficial
Instagram @Westwood_Lee
Twitter @WestwoodLee
This blog is written by Lee Westwood