Golf Gifts for Men Who Have Everything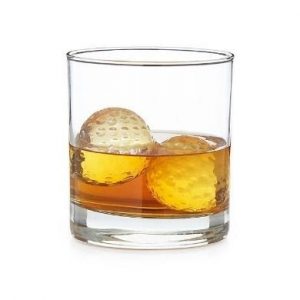 Golf Ball Whisky Chillers
Another round does not necessarily mean another round of golf. I can't think why any player worth his salt would water down his dedication to improving his game of golf, so why would you do the same for your favourite whisky? Golf inspired whisky chillers are a perfect gift for anyone dedicated to the game of golf. Whether it's an extra round in the club house or having your golf buddies over for lunch this is a gift that is sure to inspire sporting conversations. This is an essential accessory for any bar set up.
Set Includes:
-2 Golf Ball Whiskey Chillers
-1 Velvet Pouch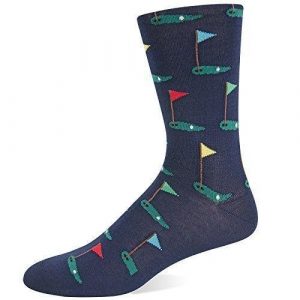 Golf Crew Sock from Hot Sox
Golf is a subtle sport; it's not the kind of sport people go round shouting about and wearing tacky t-shirts and bumper stickers on their cars. If you want the perfect understated gift for your golfing member of family these socks are just perfect. There is a full range of different colours and designs for every range in good taste. The great thing about these socks is they keep you warm if it's cold and don't overheat your feet when it's hot, so you can play in full comfort.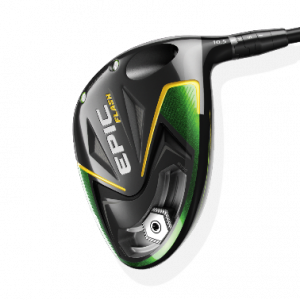 Callaway Epic Flash Drives
These are golf clubs with Artificial Intelligence, Real Ball Speed and the only driver awarded 20 out of 20 stars in the 2019 Golf Digest Hot List.
This AI Flash Driver uses a new Flash Face Technology, created by Artificial Intelligence, to help golfers produce more ball speed and to get more distance off the tee. If you can get more distance without forcing the drive you can dramatically cut down the errors in your game, plus it's more forgiving on the miss-hits.
The Jailbreak system is 2 strong titanium bars (weighing only 3g) behind the face, parallel to each other and connected on both ends to the crown and sole. The size, strength, and position of each bar work with each other to reduce how much the crown and sole deflect, pushing the face to take on more of the load created at impact. Producing faster ball speeds covering the entire face offering more consistent longer distance drives.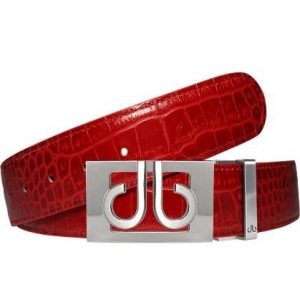 Druh Golf Belts
High quality golf belts are the ultimate understated golf accessory; Rolex watches, Oakley sunglasses are all understated items they don't shout out at you, but you certainly know when someone is wearing them. It's the same with wearing a Druh Golf Belt, beautifully subtle, but never ignored. You can have the latest driver or the highest quality golf attire, but a mediocre shoddy golf belt will let you down. If you really want to dress to impress, wearing a Druh golf belt says more about you than just your golf game. Stand out from the crowd.