Five of the Best Luxury Golf Resorts in Europe
Europe is blessed with many superb golf destinations. Sometimes, it is nice to combine a great golf venue with a fantastic hotel and resort and here David Jones, from ukgolfguy.com, looks at five of the very best that Europe has to offer.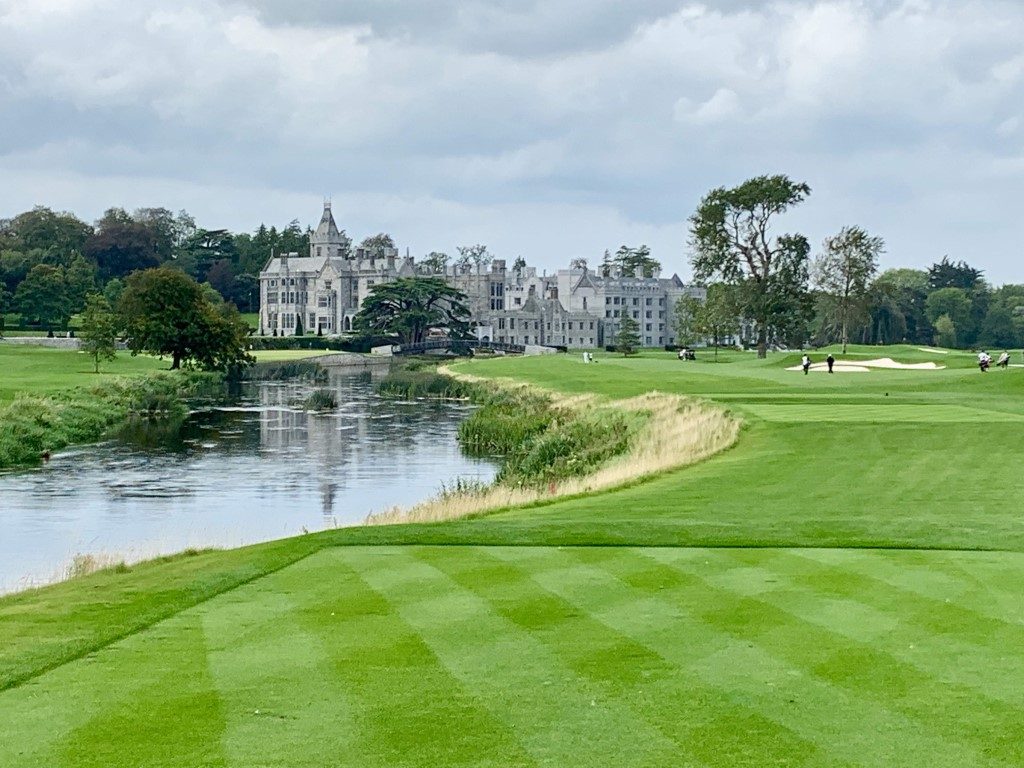 Adare Manor 
If you are looking for a world-class hotel combined with a breathtaking golf experience, then Adare Manor, near Shannon in Ireland, is a great choice. The Golf Course at Adare Manor is host to the 2027 Ryder Cup and the players are in for a treat when they get there. You will rarely see a better conditioned golf course, but it is also accessible and fun to play. There is virtually no rough, but the greens are as close to those at Augusta as you will get anywhere on the continent.
The hotel is simply amazing. There are only 104 bedrooms and you will really feel the personal touch wherever you go. The staff and service are incredible, and the restaurants too. While there are activities available for kids, I would say Adare Manor is probably more aimed at couples rather than families. I think this may be the best hotel I have ever stayed in.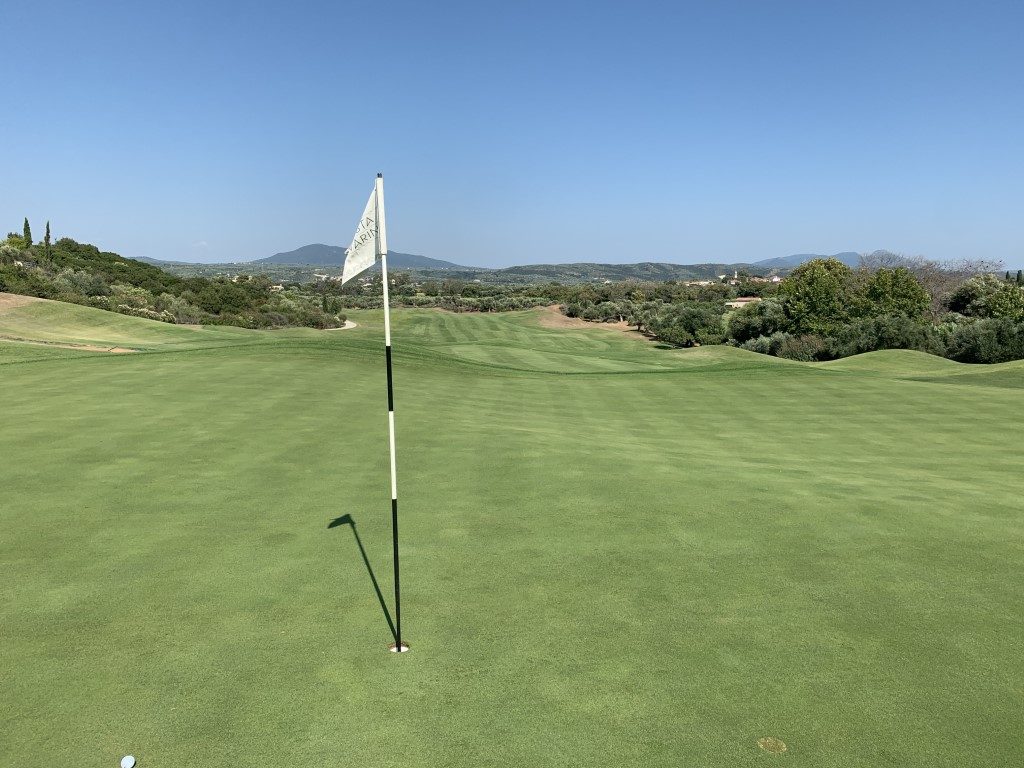 Costa Navarino
On the Peloponnese coast, some three hours west of Athens, you will find the luxury resort of Costa Navarino. The resort has two hotels on site – the Romanos and Westin. All facilities are shared between them and while the Romanos is a little more luxurious, both provide a high standard of accommodation. The resort is set up brilliantly for families - plenty of swimming pools, sunbeds galore, even a bowling alley and American diner!
There are two courses at Costa Navarino – the Dunes and Bay - with another two on the way, providing good resort golf. You won't feel beaten up and will be able to move around pretty quickly, but you will still feel like you've had a good enough challenge.
If you are looking for a premium family resort in the sun, with some golf thrown in, this is a fantastic option.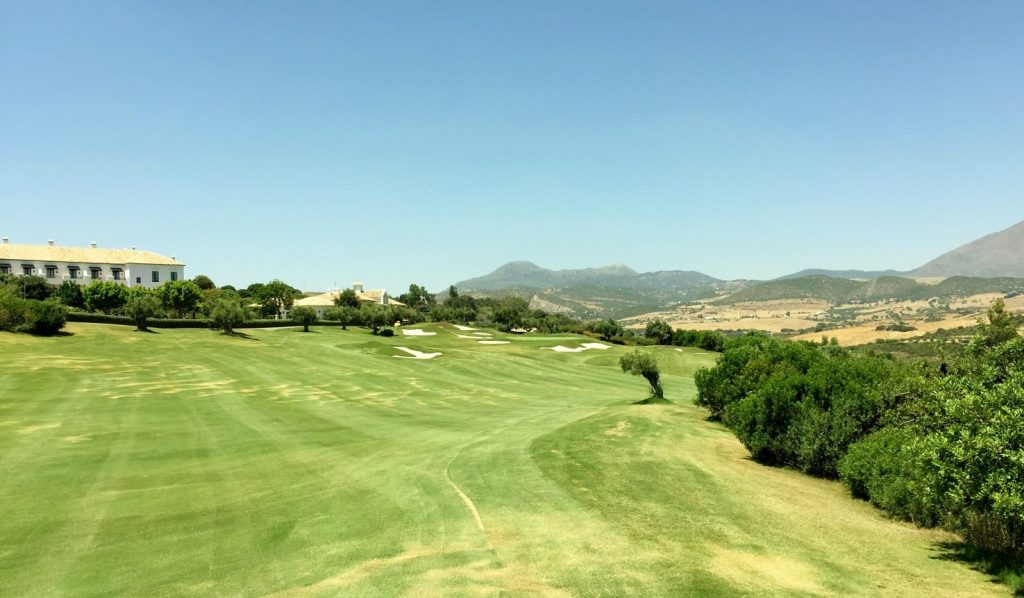 Finca Cortesin
The Costa Del Sol has much to offer when it comes to golf, but the finest hotel with golf course attached, is Finca Cortesin. Opened in 2007, Finca is a modern design that will test even the best golfer, but it can be enjoyed by everyone by choosing the right tees. The conditioning of the course is always fantastic and they are constantly looking for ways to raise the quality even higher. A buggy is essential as the course is cut into a mountainside. It has hosted European Tour events and is one of the highest-ranked courses in Spain.
The hotel at Finca Cortesin is one of the very best in Spain. There is a wonderful spa, four swimming pools, tennis courts and the whole place has a luxurious feel. When it comes to dining you can choose the luxury of a Michelin-starred restaurant or something a little less formal. It is an adult oriented resort but there are some family rooms available too.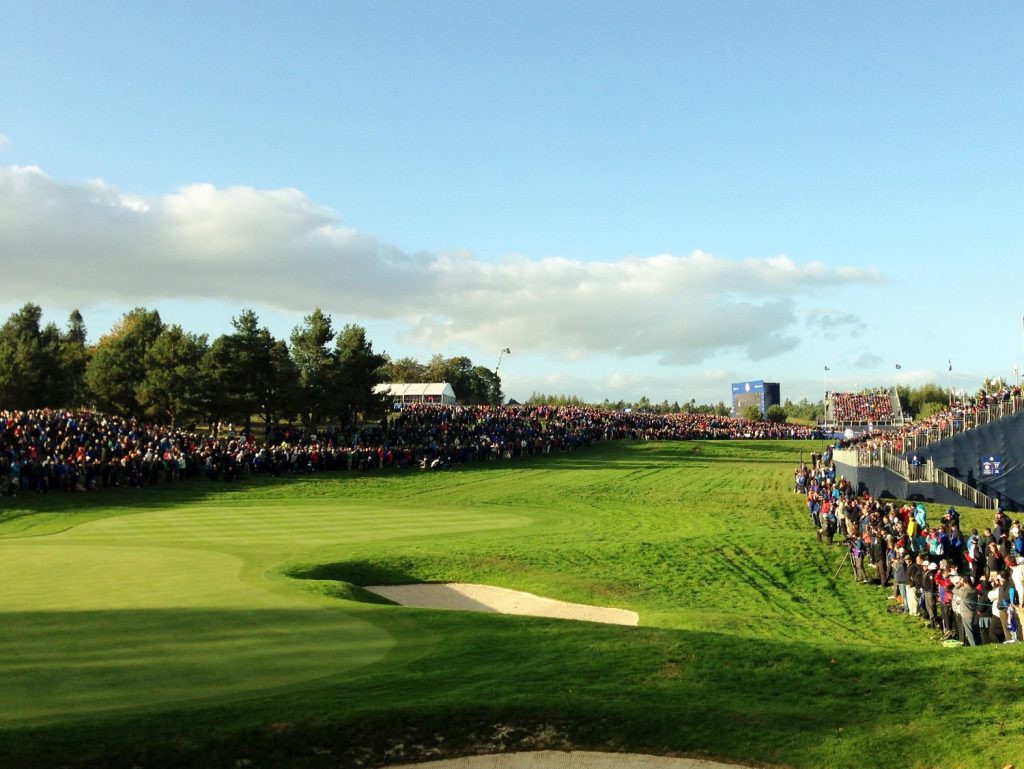 Gleneagles
When it comes to the ultimate in luxury golf resorts there are few that can rival Gleneagles
There are three courses here – the King's, the Queen's and the PGA. Such is the quality on offer, the PGA is probably the weakest of the three. If you are looking for an authentic Scottish, inland experience the King's and the Queen's are perfect. There is also a 9-hole academy course and great practice facilities.
The hotel is famed for its high levels of accommodation and service and it doesn't disappoint. Gleneagles prides itself on offering something for all guests, young and old, and the activities are wide and varied. From off-road driving to riding a Shetland pony, you will be covered here. There is a wide range of dining options, including the 2-star Andrew Fairlie restaurant – one of the very best in Scotland.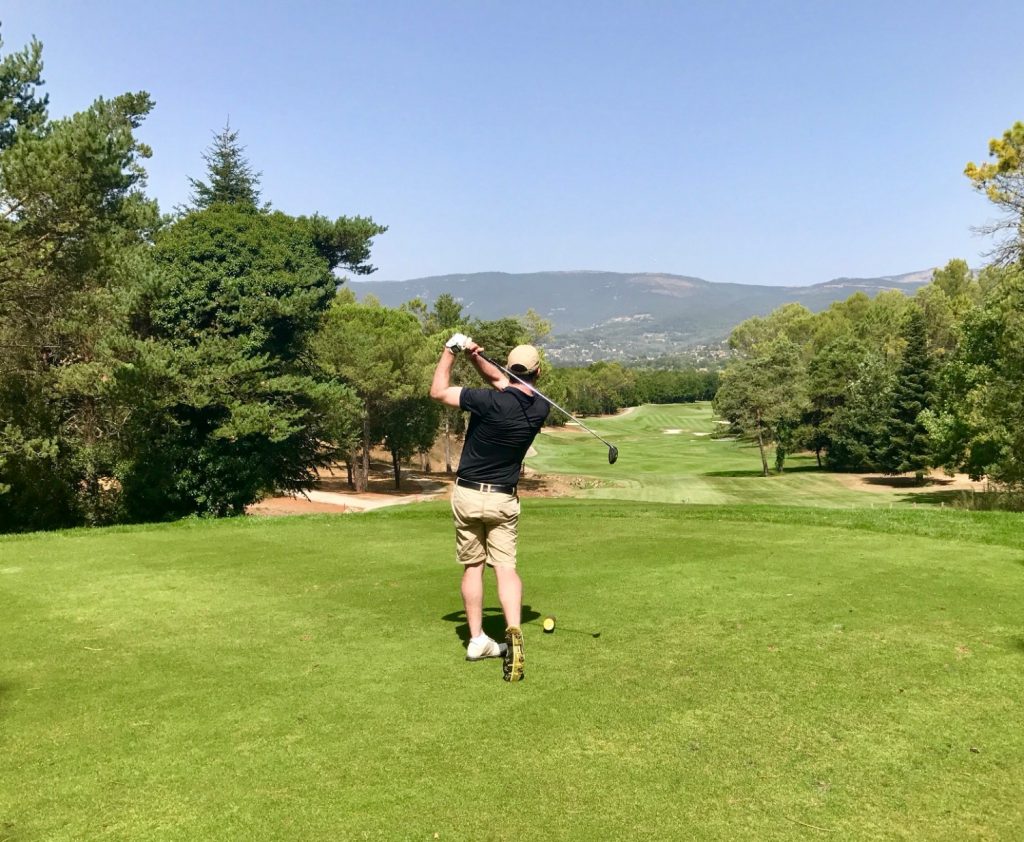 Terre Blanche
An hour away from Nice airport, in the rolling hills of Provence, you will find the secluded and idyllic resort of Terre Blanche.
The hotel was originally conceived as a Four Seasons property but has been in private hands for some years. The rooms are all either in suites or villas dotted around the property and can work for couples or families. All your needs are catered for on-site. For those with young children, the kids club and pool area sits separately, but easily accessible from the main leisure area. When it comes to food you have options from Michelin to brasserie, all to a high standard.
There are two golf courses at Terre Blanche. The Chateau course is the star, a demanding championship course which has established itself as one of the top 30 courses on the continent. The conditioning is immaculate. You really will be tested trying to get it round close to you handicap, but you will have plenty of fun trying. Next door, you will find the second course, 'Le Riou', exclusively for hotel guests.
Terre Blanche is a resort that really does have something for everyone!
You can find reviews of many more of the finest golf courses in Europe and beyond on ukgolfguy.com
This blog is written by UK Golf Guy